Hey guys, so the other day I was looking around at mystery VN's online and decided why not put together a list of Mystery Visual Novels for all of you and I found 5 I think you should check out.
........
Interfectorem
Interfectorem, a horrifying murder mystery! Interfectorem is the story of Alis, a young sheriff-in-training who lives alone with her sister Sali in a small town next to the woods.
Game Overview:
Alis decides to go on a hike one day, but comes home to find her younger sister brutally murdered! Overcome with grief and vengeance, Alis embarks on a mission to find her sister's killer by following the trail of bodies the murderer leaves behind. She must return the favor of death! Striking a delightful balance between humor and horror (think Nancy Drew meets Shaun of the Dead), Interfectorem will keep your attention from beginning to end!
Will you be able to solve the case and save yourself before it's too late?
Notch - The Innocent LunA: Eclipsed Sinner
This is an isolated town, a town of memories that have been forgotten by its people. However, this small town has not been quiet and peaceful since the murders began... Time passes by, where are the sinful spirits going? Are my memories reality, or just a dream?

Game Overview:
Notch: The Innocent LunA: Eclipsed SinnerS is a visual novel about a series of murders taking place in a quiet island town that leads to something darker, but is really about how the incompetence of humans with a mix of supernatural beings can lead to terrible, bloody outcomes.(Old memories have been awoken by the tragedy that began this summer, People are being forced to face the difference between illusion and reality. These people sometimes escape their daily lives in dreams of the ruin and rebirth, Only to awaken from dreams to their beloved is gone forever.) The Game Features a Play through with 10+ hours of story, multiple branching routes, and 14 unique endings. Over 50 songs created by the most talented composers and musical organizations. A vibrant world brought to life by the artwork of talented artists... and is set between two halves Alpha and Omega.
Lucid9: Inciting Incident
Lucid9 is a mystery visual novel where your choices affect the outcome of the story.
D-DAY. You're a murderer. 1 DAY PRIOR. You can't trust anyone. You lose your mind. 3 DAYS PRIOR. Someone dies before your eyes. Your friends distance themselves from you.
Game Overview:
Lucid9 is a visual novel focused on a web of intricate mysteries set in the fictional 2018 metropolis of Isamu. Inciting Incident is the first part of the story, where you play as Yama Ishimoto, a cynical high school student who would like nothing more than to keep his life free of school drama and hard choices. However, he's forced to face his circumstances when an eccentric detective blazes into his life, alerting him to a string of brutal murders at his school.
As Yama furthers this investigation, he must dig through the secrets of the city, bringing him and his friends closer and closer to danger in the process. Every step leads Yama to the most unexpected - and terrifying - culprit…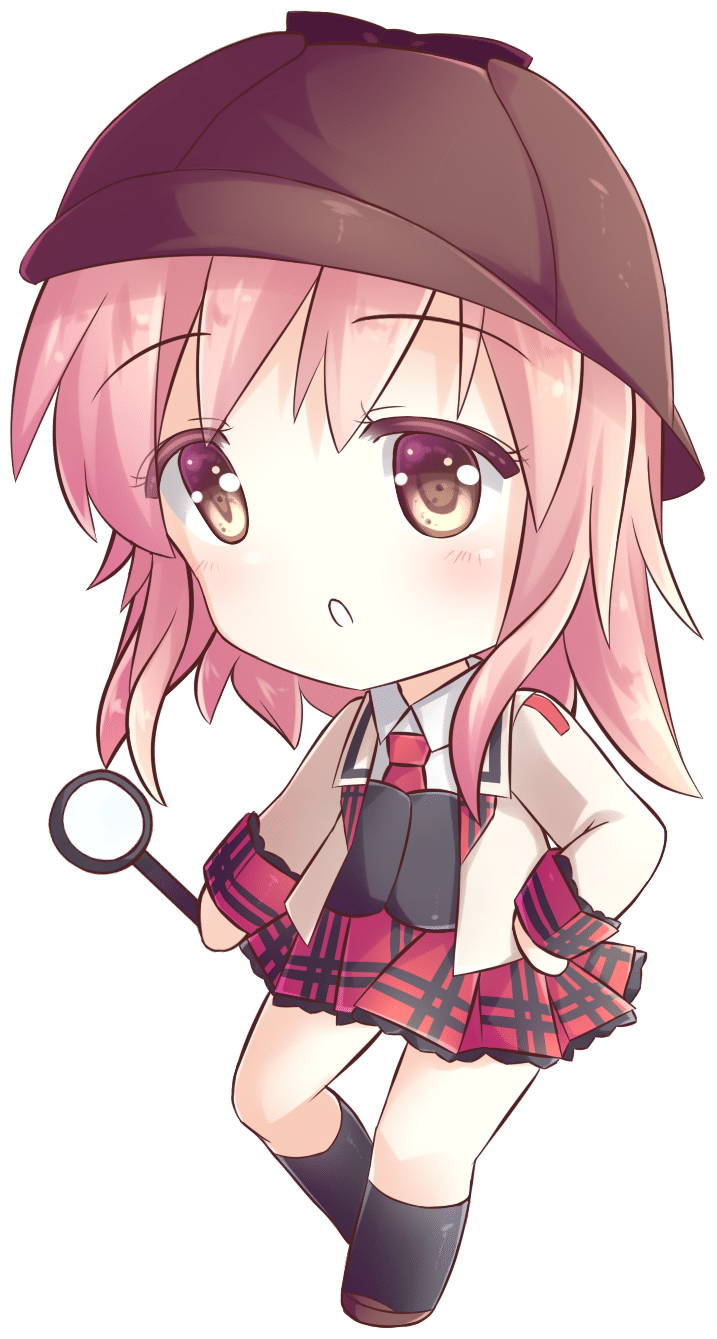 Tokyo Dark
There is an urban legend in Japan that, deep below the sewers of Tokyo, there is a door.All who enter are lost forever...
Game Overview:
Tokyo Dark is a fusion of visual novel and mystery adventure game that puts the story in your hands.
Play as Ayami Itō, a detective desperately trying to solve the mystery of her missing partner. To uncover the truth, you'll have to dive into Tokyo's dark underbelly, confronting strange and unreal sights while struggling to maintain your sanity. Explore the many sides of Detective Itō and discover all 11 exciting conclusions to her story.

Miniature Garden
Miniature Garden is a Japanese mystery visual novel with multiple endings and art by Korie Riko (Lump of Sugar).
Game Overview:
In the woods not far from the city lies a school called the 'Miniature Garden.' In keeping with the school's name, an original 'Miniature Festival' is held there every three years. There's a rumor that an unnatural death will befall someone on the night of the festival. This year, as the sun sets, Yasunari and four other students find themselves trapped alone in the school on the night of the festival. Is it just a mistake, or could the rumors be true?
........
Hey, thanks for reading and I hope you enjoyed my list. and remember we have a new list every week so feel free to stop back in and enjoy them, along with reviews and other fun things.